In the December 2022 edition of 2BMonthly, The Global BioControl & Biostimulants Newsletter, the 2B Editorial Team reached out to leaders in the bio-space to get their views on a wide range of factors that are impacting the industry.

Certis Biologicals President & CEO Amy O'Shea was proud to share her insight for the newsletter and provide meaningful commentary to the questions posed by the team.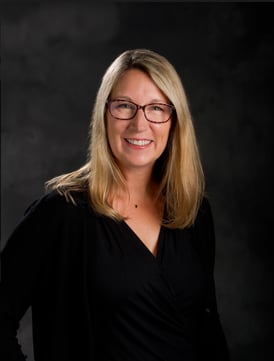 Read her responses for a look inside what biologicals bring to the table now for growers and the issues that are affecting their global growth.

1. EU Farm to Fork goals and the current timelines (and attitudes) for introducing new microbial biologicals in Europe are in clear conflict. Should the industry be working to bring this inconsistency to the attention of the consumer?

It's our belief that the industry working closely with regulatory agencies on this topic is paramount to ensure that growers continue to have safe and effective alternatives for crop protection. We are glad that industry leaders like IBMA have been collaborating with the EU Commission and regulatory agencies to close the gap between Farm to Fork objectives and the current reality. That current reality means that it is taking nearly a decade to bring a new biocontrol technology into the EU market. Growers need options to protect their crops and the environments in which they grow more quickly than that.

Through this collaboration, we know that the EU Commission is looking for a legislative path to shorten that timeline and we are hopeful that we will see some changes very soon in 2023.

The gap between consumer expectation and the long path to provide biocontrol solutions to growers must be closed or severe impacts could be felt all along the agriculture value chain.

We are optimistic that 2023 will bring some meaningful change to Europe's agriculture landscape.


2. What can you share about the impact of the conflict in Ukraine and the resultant rising energy prices on your business?



No industry is immune to the spike in energy prices, including agriculture. Because a significant portion of our business is in European agriculture markets, we can see the effect this conflict is having in that region and on the broader global economy. Not only is this a direct driver, but ripple effects are being felt as inflation has increased grower input costs and devalued the Euro vs. the dollar. Companies like Certis that are headquartered in the US but do business globally are feeling this impact tremendously. Not only are manufacturers experiencing these effects, but growers are as well, with some high-technology greenhouse growers choosing not to plant due to rising energy and input costs.

It's incumbent upon us to address our challenges as well as those of our grower customers. We are using these circumstances as an opportunity to look inward. Finding efficiencies and synergies in our internal processes will ensure that we can pass as little cost as possible to our grower customers. And we are increasing our ability to provide technical support to growers as they make tough decisions about their inputs based on increased costs.

3. Do you think that the increase on fertilizer will have any impact on farmers' willingness to pay for biostimulant products, particularly in row crops?

Many factors drive the willingness of growers to implement biosolutions into their crop programs, both in specialty and row crops. One factor in row crop adoption in particular is a response to record fertilizer input costs, but also is driven by favorable crop commodity prices. Growers utilizing biologicals to supplement or replace fertilizer and other inputs is a rapidly-growing market, particularly in non-legume crops. We feel that it is more critical than ever that growers clearly understand the performance, value and ROI of bio-based products and the value they present, especially when input costs and crop prices stabilize to historic levels.

Even after potential market stabilization, I still believe that consumer and CPG demand for food products grown with climate smart ag technologies will increase. Bio-based inputs are a key to achieving those regenerative and sustainable practices for many growers.

Because of this and other factors, we envision biologicals to be a well-adopted, long-term solution in these crop sectors, not just opportunistic increases based on commodity price fluctuations.

4. Container freights have reduced in recent months. What are you seeing in the logistics and freight markets?



Certis Biologicals manufactures product both domestically and internationally and we ship to more than 55 countries. We have long felt the increased pressure from logistics challenges. A year ago, we were unable to secure an ISO tanker and transit time extended to 90+ days in many cases.

To mitigate those logistics challenges, Certis had to be agile and find alternatives, which required us to adjust our processing and storage activities. In addition, we put into place many new personnel members who are dedicated to finding efficiencies and alternative logistics plans through business intelligence and forecasting. They have implemented improvements that remain critical components to our business now and through the future.

Fortunately, some port backlogs that go back to 2020 are beginning to break free, resulting in improved transit times and some reduction in freight costs to certain regions. The availability of ISO tankers and shipping schedule availability has caused a decline in our shipment time to about 45 days.

This gives us great hope that we can begin getting product to growers more quickly so that they can address their crop protection concerns.

5. When you talk with your teams, what are the topics they are getting excited about? What are they most concerned about?



The practice of farming is evolving at a much more rapid pace now than in past generations. It is an exciting time to be a part of new innovations like precision farming and robotics that are bringing growers more tools to efficiently answer the questions of food safety, security and nutrition. In the same vein, heightened consumer awareness into growing practices and how they affect the environment have ushered in changes in cultural practices and driven biological adoption in segments like row crops. I applaud this shift.

As leader of a biologicals company, I am proud of the role that bio-based products play in integrated approaches to crop protection. As such, we know that we must continue to innovate so that growers can continue adapting to more holistic solutions-based approaches like IPM.

With the increased awareness and focus comes many areas of concern, for the entire industry. Public opinion is having more of an impact than ever on regulatory restrictions, use practices, land use, resource protection and utilization. The industry is having to adapt to these changes, while we are also facing rising costs, labor shortages and supply chain issues.

6. We are seeing dramatic growth in biological markets in Brazil and many other parts of Latin America. What do you think is unique about this region that is driving this growth? Do you think this situation is unique to this region or can it be replicated elsewhere?



While Latin America is a rising market for biologicals, the fact is that bio usage is increasing dramatically in nearly every agricultural market globally. Interestingly, I find that every market has a somewhat unique set of circumstances that are driving that growth.

For Latin America, what's intriguing to us is that there is a differing set of circumstances around the growth in Brazil and the rest of the region. Brazil's growth is heavily attributed to large-acreage crops such as soybean, maize, wheat, sugarcane and cotton. Primarily, the contributing factors have to do with managing resistance to traditional chemistries. For the rest of Latin America, specialty crops are driving adoption because of awareness of MRLs in export. Additionally, the region has many local producers of biopesticides that are playing an important role in expanding that market and adoption at the grower level.

Through partnerships with many local producers and distributors, Certis Biologicals is seeing significant growth opportunity for us to bring our broad portfolio of solutions to growers in the region.

7. Are you experiencing interest from Private Equity and Venture funds with no Agricultural expertise, or otherwise experiencing inquiries from investors that might be looking to enter the ag and roll-up companies?

While private investment is not a concern for Certis Biologicals as we are wholly-owned subsidiary of Mitsui & Co., we do know that there is staggering investment in the agriculture space right now. Because of the significant growth of biologicals, they are at the forefront of much of that interest and investment.

Recently, we made the move to dedicate one of our leadership positions to business development and licensing. His role will be to leverage our strong commitment to science, the internal innovation possible through our manufacturing expertise and our existing access to global markets to partner with emerging technology companies. Many of our largest moves as a company have been made through partnerships with collaborators. We believe that this new position will lead to more growth in the overall sector while bringing new solutions to the growers who need them to protect their crops and the environment.

About Certis Biologicals


Certis Biologicals is the leading manufacturer, innovator, developer and marketer of proven biological solutions for use in commercial agriculture, professional greenhouse and the consumer markets. With biological products sold through a global distribution network and in collaboration with various technology, regulatory and sourcing companies in more than 50 countries, Certis Biologicals meets the challenges faced by today's growers around the globe to feed a growing population while sustaining the natural resources and environments necessary for a healthy planet.

To learn more about Certis Biologicals, their portfolio of proven solutions, or their commitment to sustainability, visit www.CertisBio.com or follow the company through social media on Facebook, Twitter, LinkedIn and Instagram.