Columbia, MD, September 20, 2021 – Certis Biologicals is investing additional expertise and resources to bring biologicals to aid in fighting Florida's growing citrus concerns. Lee Shekels has joined the biologicals leader in a newly created role, Florida Citrus Sales Specialist, working alongside the company's existing Florida sales and field development teams.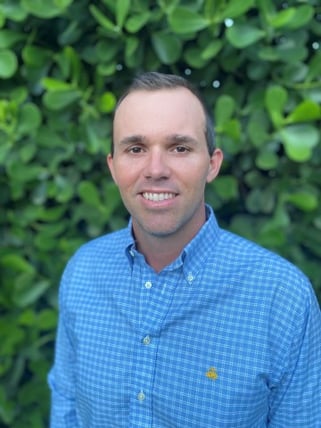 "The Florida citrus industry contributes $6.76 billion to the state's economy and consumers around the world rely upon our growers to produce the best produce possible," says Chuck Goodowns, Certis Biologicals Florida Regional Manager. "Lee's expertise and knowledge of the citrus industry will be key in bringing biologicals as proven crop protection tools to growers with sustainable product solutions to support growth in the industry."
Shekels, a University of Florida graduate with a degree in Agriculture, has held past positions with Nutrien Ag Services, KeyPlex and Bayer Crop Science.
"Right now, Florida citrus growers are facing some major issues, including resistance and invasive diseases like citrus greening, which are threatening their ability to produce a citrus crop that consumers expect from our state," Shekels says. "I will be working diligently with the Certis team, local researchers and industry groups to support extended adoption and more education resources for existing users so that biologicals can add to the solutions that these growers need to continue the success of the Florida citrus industry."
The addition of Shekels is the latest in the company's bolstering of key personnel in growth segments. In August, the company added Claudia Oceguera as Chief Administrative Officer, Tarang Srivastava as Head of International Business, Moto Mitani in the international business team and Amanda Eade as Global Portfolio Manager.
Growers interested in learning more about Certis Biologicals in Florida citrus can connect with Shekels at lshekels@certisbio.com.
###
About Certis Biologicals

Certis Biologicals is the leading manufacturer, innovator, developer and marketer of proven biological solutions for use in commercial agriculture and the garden and greenhouse markets. With biological products sold through a global distribution network and in collaboration with various technology, regulatory and sourcing companies in more than 50 countries, Certis Biologicals meets the challenges faced by today's growers around the globe to feed a growing population while sustaining the natural resources and environments necessary for a healthy planet.
To learn more about Certis Biologicals, their portfolio of proven solutions, or their commitment to sustainability, visit www.CertisBio.com or follow the company through social media on Facebook, Twitter, LinkedIn and Instagram.