Columbia, MD, December 1, 2021 –  Certis Biologicals today announced the addition of Nick Vandervort as Midwestern Field Development Manager. Vandervort joins the team of field development experts charged with managing field trial programs, providing technical support to the Certis Biologicals sales team and interfacing with the agriculture research community to enhance the efficacy and science behind the company's industry-leading portfolio of biological solutions.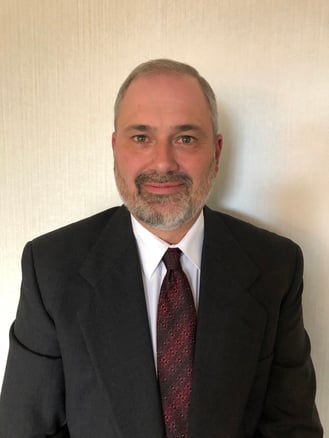 Vandervort's hiring is the latest in a strategic effort by the biologicals leader to invest in the Midwestern growing region, where adoption of bio-based solutions is increasing as more growers expand their toolbox against pests, diseases and weeds.

"Growers of traditional row crops, like corn and soybean, need more options to continue effectively protecting their crops and their investments," says Amy O'Shea, President and CEO. "We see those growers struggling with the loss of some traditional chemistries through regulatory pressure and resistance issues. We want biologicals to be key in securing the future of that segment and we are investing in more research and personnel located right in the heart of the territory so that we can help be part of the solution. Bringing Nick on board shortly after hiring Ivan Wollenmann as Midwest Regional Sales Manager is a big step toward that goal."

Vandervort brings industry expertise garnered over a three-decade long career in crop protection and plant health. Most recently, he worked as Technical Development Manager for BioSolutions for UPL after similar positions with Verdesian Life Sciences, Marrone Bio Innovations, Chemtura AgroSolutions, Gowan USA Company and Monsanto Company. In 2020, Vandervort was awarded a Certified Crop Advisor 20-year award from CCA.

"As the leader in biologicals, it's integral that we be at the forefront of developing markets, such as the Midwest US, where adoption rates are rising among row crop retailers, distributors and growers," says Mike Dimock, Vice-President, Field Development and Technical Services. "As responsible stewards of the future of agriculture, it's imperative that we are continuously providing research behind the efficacy of our products so that they can be the best tools possible for growers to protect their crops. Nick's vast experience will be key in providing those tools in the future."

Vandervort will be located in Iowa. Growers and distributors who are interested in Certis Biologicals can visit www.CertisBio.com to learn more about the company's portfolio of bio-solutions for organic and conventional farming.
###
About Certis Biologicals

Certis Biologicals is the leading manufacturer, innovator, developer and marketer of proven biological solutions for use in commercial agriculture and the garden and greenhouse markets. With biological products sold through a global distribution network and in collaboration with various technology, regulatory and sourcing companies in more than 50 countries, Certis Biologicals meets the challenges faced by today's growers around the globe to feed a growing population while sustaining the natural resources and environments necessary for a healthy planet.
To learn more about Certis Biologicals, their portfolio of proven solutions, or their commitment to sustainability, visit www.CertisBio.com or follow the company through social media on Facebook, Twitter, LinkedIn and Instagram.