Columbia, MD, August 3, 2021 – Certis Biologicals today announced Claudia Oceguera as Chief Administrative Officer. Oceguera joins the Columbia, Maryland based headquarters and leadership team and will oversee the company's global financial management, planning and administration, human resources and information technology.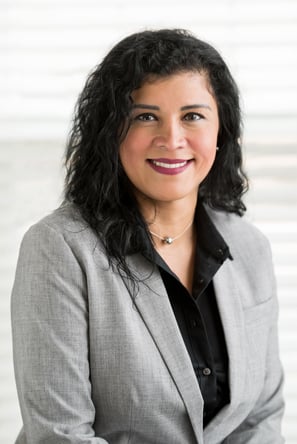 Before joining Certis Biologicals, Oceguera spent more than 20 years at FMC Corporation and most recently oversaw financial management, oversight, planning and investment analysis of the company's $350 million dollar innovation and global marketing pipeline, while overseeing a team of finance professionals around the world.
"A solid administrative foundation for Certis Biologicals is critical to our continued growth strategy and our ability to effectively serve our customers and the industry," said Amy O'Shea, President and CEO. "The addition of Claudia to our leadership team will be an asset as Certis rises to meet the challenges of the growing biologicals marketplace."
In the role, Oceguera will oversee financial management of the Certis Biologicals infrastructure, including the headquarters and manufacturing facilities in Butte, Montana and Wasco, California, the portfolio of nearly 40 proven bio-based solutions and the robust innovation pipeline, which expects to release several new products to the market in the next few years.
"Certis Biologicals is the leader in manufacturing and distributing biologicals with partnerships and relationships that span the globe," says Oceguera. "I am proud to be part of the team that is charged with maximizing all of those attributes into positive experiences for our end-use customers and distribution channel partners."
Growers and distributors who are interested in Certis Biologicals can visit www.CertisBio.com to learn more about the company's portfolio of bio-solutions for organic and conventional farming.
###
About Certis Biologicals

Certis Biologicals is the leading manufacturer, innovator, developer and marketer of proven biological solutions for use in commercial agriculture and the garden and greenhouse markets.
With biological products sold through a global distribution network and in collaboration with various technology, regulatory and sourcing companies in more than 50 countries, Certis Biologicals meets the challenges faced by today's growers around the globe to feed a growing population while sustaining the natural resources and environments necessary for a healthy planet.
To learn more about Certis Biologicals, their portfolio of proven solutions, or their commitment to sustainability, visit www.CertisBio.com or follow the company through social media on Facebook, Twitter, LinkedIn and Instagram.