Columbia, MD, Jan. 21, 2022 — Certis Biologicals has added experienced entomologist and extension specialist Dr. Holly Davis to its team of field development managers, who work across the country to manage field trial programs for the company's leading portfolio of bio-based crop protection solutions, provide technical assistance to sales channels and interface with the agricultural research community.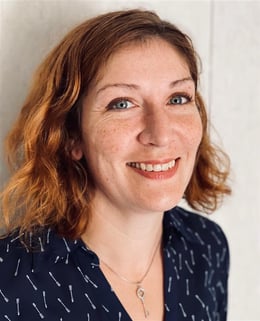 Davis will manage field operations in the Southern Central states of Texas, New Mexico, Oklahoma, Arkansas and Louisiana. She joins the growing nationwide field development team just after the hiring of Nick Vandervort as Midwestern Field Development Manager in late 2021.
"At Certis Biologicals, we are focused on the consistent, intensive research into the use and efficacy of our products that is needed for growers to feel comfortable trusting them to protect their crops and their livelihoods," says Mike Dimock, Vice-President, Field Development and Technical Services. "Holly's expertise and training in entomology and extension services are vital as we enhance relationships with growers and university researchers in an effort to bring greater education and adoption of biologicals."
With a MS and Ph.D. in entomology from Kansas State University, Davis brings to Certis expertise garnered from research on pests of agricultural, structural and medical importance. While working on her Ph.D. at KSU, she served as the insect diagnostician for the Great Plains Diagnostic Network and upon graduation, she joined the university as a research/extension associate. Most recently, she served as Assistant Professor and Extension Specialist with Texas A&M University AgriLife Extension in the Lower Rio Grande Valley. Davis is the author or co-author of numerous newsletters, extension publications, peer-reviewed publications and two books dedicated to her field.
"Biologicals are integral to an effective crop protection strategy for growers of all crops, whether they are conventional or organic," says Davis. "But every region, every climate, every crop and every pest and disease reacts differently to the use of bio-based products. Certis Biologicals and their emphasis on the research and science of their products is leading the way in ensuring that growers have the information they need to integrate bio into successful IPM plans. I am looking forward to bringing more of that education and additional solutions to the issues that Southern growers face."
Davis will be located in Texas. Growers and distributors who are interested in Certis Biologicals can visit www.CertisBio.com to learn more about the company's portfolio of bio-solutions for organic and conventional farming.
###
About Certis Biologicals
Certis Biologicals is the leading manufacturer, innovator, developer and marketer of proven biological solutions for use in commercial agriculture and the garden and greenhouse markets.
With biological products sold through a global distribution network and in collaboration with various technology, regulatory and sourcing companies in more than 50 countries, Certis Biologicals meets the challenges faced by today's growers around the globe to feed a growing population while sustaining the natural resources and environments necessary for a healthy planet.
To learn more about Certis Biologicals, their portfolio of proven solutions, or their commitment to sustainability, visit www.CertisBio.com or follow the company through social media on Facebook, Twitter, LinkedIn and Instagram.