Columbia, MD, March 22, 2021–Since the early 1990s, Ivan Wollenmann has been working with growers, co-ops and input companies to match solutions to need. Today, Certis USA announced that Wollenmann will be bringing that expertise to their team of experienced sales professionals as the new Regional Manager, Midwest.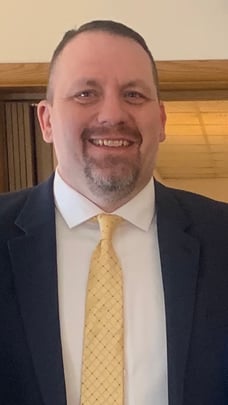 In that role, Wollenmann will be responsible for sales and marketing of the biopesticide leader's extensive product line across midwestern states and into a diverse array of crop categories.

"We are seeing a tremendous amount of growth opportunity for biologicals into crops that have previously relied on synthetic chemistries and much of that trajectory falls in the Midwestern US," said Scott Peterson, National Sales Director, – US Ag. "Ivan's vast network from his long career serving the input needs of growers will deliver a new set of solutions to these growers and continue serving the needs of our existing customers in the region."

Wollenmann's expertise was garnered through recent positions with SUL4R-PLUS and KOCH Agronomic Services where he introduced to the market two new nitrogen stabilizer products. In positions with WinField United and LG Seeds, Wollenmann honed his skills in providing input solutions to growers and managing supply relationships with channel partners.

"I have spent my career in input specialties and have watched as the biologicals industry has skyrocketed, thanks in part to the pioneering leadership of Certis USA," said Wollenmann. "Being a part of that leadership now will give me more opportunity to help growers in the Midwest succeed in their businesses and livelihoods."

Customers and sales channel partners who are interested in connecting with Wollenmann can reach him at iwollenmann@certisbio.com. He will be based in Noblesville, Ind.
###
About Certis USA

Headquartered in Columbia, Maryland, Certis USA is a leading manufacturer, innovative developer, and marketer, of a comprehensive line of distinctive and proven biopesticide products sold in more than 40 countries today for use in specialty agricultural, horticultural and the home and garden markets. Certis USA products provide essential solutions by meeting the challenges faced by today's growers around the globe. For more information about Certis USA, visit CertisBio.com and follow the company on Facebook, Twitter, LinkedIn and Instagram.