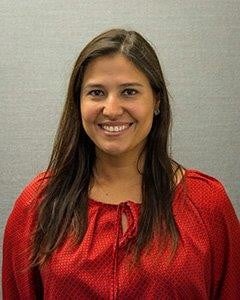 Columbia, MD, May 26, 2020– Certis USA, the leader in biopesticides, today announced its hiring of Dr. Karla Medina-Ortega as Field Development Manager. In this role, she will oversee Certis USA product development and technical support activities for the Southern USA from her location in Wimauma, Fla.
"As Certis USA expands its biological portfolio and crop focus, it's an exciting time to welcome such talented and experienced professionals as Karla to join our growing team," said Michael Dimock, Ph.D., Vice President of Field Development and Technical Services for Certis USA.
Medina-Ortega previously served as Product Development and Technical Manager for the Southeastern USA with Marrone Bio Innovations. Prior to that, she worked as a Research Entomologist with DuPont Agricultural Products and a Research Scholar at the University of Florida. She earned her Ph.D. in Entomology from The Ohio State University and conducted postdoctoral research at the University of California - Riverside.
###
About Certis USA
Headquartered in Columbia, Maryland, Certis USA is a leading manufacturer and distributor of a broad line of biopesticide products for specialty agricultural and horticultural markets and the home and garden market. Certis USA products provide valuable solutions by meeting the challenges faced by today's growers. For more information about Certis USA, visit CertisUSA.com and follow the company on Facebook, Twitter and LinkedIn.