Columbia, MD, December 15, 2020 – Certis USA announces the addition of industry leader Lee Schaber as key account manager for the company's expanding Garden 2 Greenhouse Division. In this new role, Schaber will support distribution with private label marketing opportunities and sales of Certis' industry-leading portfolio of consumer garden, professional greenhouse and nursery products, which include insecticides and fungicides from neem seed extracts, microbials and other natural substances.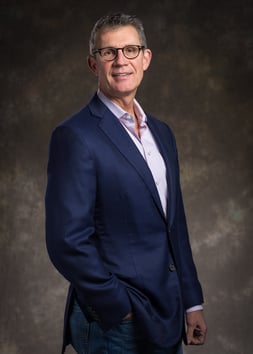 "Certis is seeing significant growth in the market and increased demand for our consumer garden, greenhouse and hydroponic products," says Jim Black Director of Garden 2 Greenhouse. "Lee is an industry veteran that will expand our presence with key distributors and bring the experience and expertise needed to meet that demand and continue the growth in this unique market."
Before joining Certis, Schaber most recently served as Agronomy and Technical Services Lead with Aquatrols, leading innovation development for professional turf products. Prior to that, during a 14-year career with Scotts Miracle-Gro, he held key roles in global sourcing, strategic partnerships and technical service.
"2020 has been a year of significant growth for the consumer garden market especially. Certis is well-positioned with their portfolio of solutions and the sales channels in-place to capture that growth," Schaber says. "I'm excited to help customers leverage the sustainable biocontrols solutions that Certis offers."
Schaber recently represented the biocontrols industry as a member of the Board of Directors of the Biopesticide Industry Alliance (BPIA) and as a Director for CropLife America.
Customers interested in the Certis portfolio of solutions for garden and greenhouse can reach Schaber by email atlschaber@certisbio.com.
###
About Certis USA

Headquartered in Columbia, Maryland, Certis USA is a leading manufacturer, innovative developer, and marketer, of a comprehensive line of distinctive and proven biopesticide products sold in more than 40 countries today for use in specialty agricultural, horticultural and the home and garden markets. Certis USA products provide essential solutions by meeting the challenges faced by today's growers around the globe. For more information about Certis USA, visit CertisUSA.com and follow the company on Facebook, Twitter, LinkedIn and Instagram.