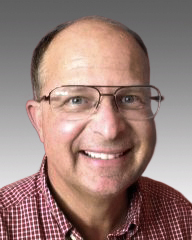 Gabe Diaz-Saavedra is named Home and Garden Account Manager for the biopesticide company Certis USA. In his new position, Diaz-Saavedra will call on key accounts in the consumer market for home and garden products, as well as the ornamental nursery, greenhouse, turf and mushroom markets. Diaz-Saavedra will sell and market the company's diverse product line of 30-plus biopesticide products derived of naturally occurring substances that are approved for organic gardening and ornamental production. Biopesticides are the fastest-growing pest management sector in greenhouse and ornamental production and are rapidly growing among home gardeners. This demand is partly driven by consumer demand where more than 50 percent indicated that sustainability is important in food and ornamental production, according to a recent survey conducted by the International Food Information Council Foundation.
Diaz-Saavedra directly reports to Jim Black, Certis USA Director of Business Development. Black said, "With growing consumer demand for the use of biopesticides, management of the home and garden segment is a critical position in our company. With Gabe's extensive experience in both biopesticides and the home/garden and ornamental/nursery/greenhouse markets, he's a great fit for this position."
Diaz-Saavedra joined Certis USA in 2017. He has an MBA with a concentration in Marketing/Entrepreneurship from the University of Florida and a B.S. degree in Horticultural Science from Cornell University. He is a member of the Carolina Farm Stewardship Association and the NC Tomato Growers Association. Diaz Saavedra is a Certified Crop Advisor. He will continue to work from his office in Bradenton, Florida.
###
About Certis USA
Headquartered in Columbia, Maryland, Certis USA is a leading manufacturer and distributor of a broad line of biopesticide products for specialty agricultural and horticultural markets and the home and garden market. Certis USA products provide valuable solutions by meeting the challenges faced by today's growers. For more information about Certis USA, visit CertisUSA.com and follow the company on Facebook, Twitter and LinkedIn.