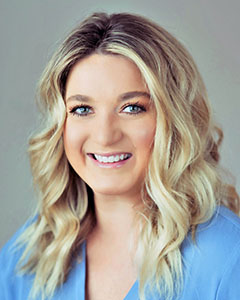 Certis USA names Taylor Smith Aguilera as Regional Manager-Northern California. Aguilera handles product sales for the company's biopesticide products, including the Northern California introduction of LifeGard™, a biological plant activator for use by growers of specialty agriculture crops, such as vegetables, fruits and potatoes. Aguilera brings extensive expertise in northern tree nut crops where the Certis USA Kocide® copper fungicide family are important crop protection products.
Aguilera will report to Jeremy Briscoe, Western Regional Sales Director for Certis USA. Briscoe said, "Biopesticides represent the new technology in pesticides today, so they are in high demand. The northern California territory is a diverse cropping region, and Aguilera is prepared to hit the ground running with delivery of Certis products to its customers. Her solid practical agricultural experience will be put to good use with Certis USA."
Aguilera previously served as Western Technical Sales Representative for Isagro USA and as an agronomist with Deseret Farms of California, Chico. Aguilera holds a B.S. degree in Environmental Science from the University of Phoenix. She will work from her office in Chico, California.
###
About Certis USA
Headquartered in Columbia, Maryland, Certis USA is a leading manufacturer and distributor of a broad line of biopesticide products for specialty agricultural and horticultural markets and the home and garden market. Certis USA products provide valuable solutions by meeting the challenges faced by today's growers. For more information about Certis USA, visit CertisUSA.com and follow the company on Facebook, Twitter and LinkedIn.