John Bolling Joins the Marketing Team at Certis USA
COLUMBIA, MD - September 26, 2011 - John Bolling is selected as Marketing Assistant for Certis USA. In his position with the biopesticide company, Bolling will provide market analysis and oversee the company's social media platforms and the development of marketing and media tools.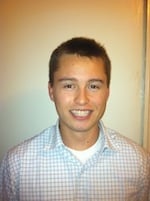 Previously Bolling worked for Atlantic Millwork of North Haven, CT where he designed the company's website and led the creation and execution of the firm's marketing strategies. Bolling also has served as marketing intern for Lantern Energy, Norwich, CT, and Under Armour, Baltimore, MD, where he was a part of the inaugural marketing team of the first Under Armour retail website.
Tim Damico, Certis Executive VP NAFTA, said, "Certis has introduced eight products in the last two years, and we have multiple product introductions planned for next year in which John's efforts and energy will be needed. John's work is impressive, and I know he is going to become an integral member of the Certis USA team."
Bolling holds a B.S. degree in Business Marketing from Pennsylvania State University.
###
About Certis USA
Headquartered in Columbia, Maryland, Certis USA is a leading manufacturer and distributor of a broad line of biopesticide products for specialty agricultural and horticultural markets and the home and garden market. Certis USA products provide valuable solutions by meeting the challenges faced by today's growers. For more information about Certis USA, visit CertisUSA.com and follow the company on Facebook, Twitter and LinkedIn.